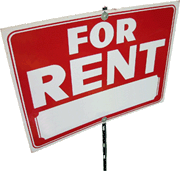 Q. Oh my goodness! what
a mess! Ok here it goes. My husband and I moved to Las Vegas from WI,
and we were in contact with the landlord by email.Well she sent us pic and we looked at them it seemed good on "line" that is. Well in her emails she stated the house needed painting but she did not have the "money" as of yet " But she did say would paint "later" So my not so smart hubby, sent her $2600 and she faxed the lease .When we arrived 4 days later and she met us at the property @11pm! When we went in the house it was not at all what it was on line !!!!!!!!!!!!!!!!!!! I was so peeved! I TOLD HER I WANT THE $2600 BACK!She said she did not have it & I thought i was going to have a nervous breakdown! She had the nerve to say we were too picky at the moment I could have dropped kicked her!!! NO paint!, carpet coming up and dirty!holes in walls because of nails! dirty , and too top it off BIG ASS COCKROACHES!!!!!!!!!!!!!!!!!!!!! So my son & hubby took me aside to come me down!In the least we were to "maintain" the bug pest controll  "Maintain" Not come into a house thats Infested! SO anyways to make a long story shorter… "LOL" we were mislead from the beggining , and she took off$700.00 and we painted only part of the interior… We did not look at the lease "date and she did not pro rate "She has march 1st
-april 1st . and we got there march 27th .So we have had nothing but
problems w/her and now our refrigerator does not work and we have told her time in and time out and she has never sprayed for bugs and she
never has painted and she has done absolutely nothing!!! And since
march we have been paying rent , its now aug and in july I got a hold
of legal aid and explained to them our situation .That told us STOP
PAYING RENT SEND HER A LETTER TELLING HER THIS NEEDS TO BE DONE!So we did and she came back with a nussinnce" letter of what we wanted done ! She said un authorized dogs which is a lie she knew about it!and refrigerator,and carpet. We went to court and the landlord started to talk about the rent &the judge said thats not what you have here!
Nothing about the rent! The judge said if you want the money you need
to sue! Then the judge said but it would be in your best interest not
to ,because there are alot of things you did not do!!! Then the judge
says to us why don't you just move.. And we said we are aug 21 2008. So
thats what we are doing. But now we were served small claims court! I
need to know what do i do now??
I won't attempt to answer this question in this blog, rather I submit the letter as a general lesson about what can happen when you choose to work without professionals.
The questioner is well aware of the many mistakes the landlord made,
but she is blind to the mistakes that she herself made. The landlord is
convinced that the tenant is the problem.  The judge knows the truth:
both parties are in a mess, and both parties made serious mistakes.  The
best thing would be for these two to part ways as quickly and
unceremoniously as possible. Small claims court will sort out the
left-overs to see what rent if any is due.
So what's the best/safest way to find a rental?
The goal is to find the rental that suits all of your needs, most of
your wants and fits your budget. What's the most effective choice to
realize that goal? You can: Do it yourself; or Enlist the services of a
rental agent.
If you do it yourself, then you are in effect your own rental agent.
That means you must rely on your own personal knowledge of the area and
your own contacts to find your perfect rental. Of course, you could
change your own oil, put in your own stitches and you could cut your
own hair, too. The only difference is that you have pay for these
services and a rental agent's services are totally free to the renter!
Worse still, if you don't have a professional doing the work, you may
have a botched hair-cut, engine problems or a tale like the lady with
the rental question.
What does a rental agent do?
A rental agent's job is to listen to your needs and then help you
identify rentals that meet your needs. Rental agents typically have in-
depth knowledge of the community, and they are often aware of market
rates. It's not uncommon for a "connected" rental agent to know of
rental opportunities that are quietly listed and generally unknown to
the public.
A rental agent's fees are paid by the landlord, so there is no expense to the renter. It really is in the renter's best interests to employ the services of a trustworthy rental agent.
Finding the right rental agent.
The problem is many rental agents really only work for one landlord
and thus only support their employer's building(s). Any agent at an
apartment complex will only show properties at that complex or at
another complex owned by the same landlord.
Further, many realtors and real estate agents won't deal with renters. Here's why.
After all the fees are paid, a rental agent generally makes about
one eighth of a single month's rent for a rental. For a typical one
bedroom apartment in the DC area the rental agent is often paid a
paltry $160. (No withholding and no benefits.) So it's tough to find a
rental agent who cares about your needs. Additionally, many renters are
oblivious to the benefits of professional assistance and don't really
take best advantage of the rental agent's expertise.
No charge to you … but not FREE!
When you find a quality agent who is willing to help with your
search, it's a good idea to maximize your productivity before the agent
loses interest in your problems. Most rental agents (like most people)
are good people and they care about their client's needs. At the same
time, there comes a point where the rental agent has to consider
his/her own self-interests. Because the pay-off is so small for the
agent, even the best rental agent loses interest very quickly if the
renter has unrealistic expectations or if the renter isn't ready to
make a decision.
So, it's in the renter's best interest to take advantage of the rental agent's expertise, but it makes sense to budget your time with the rental agent. For example, rather than using the rental agent's gas or time to figure out what the renter wants, a smart renter approaches the rental agent with an idea of wants and needs, and then uses the rental agent's expertise to secure the best possible residence.
I personally have gotten to the point that I am very picky with
accepting rental clients.  I make sure that I explain to them upfront
what my service is and is not. If you're looking for a rental in
Alexandria and parts of Arlington please give me a call.
See more in Belle View
For more information or to set up an appointment call Stuart at
(703)765-0300
.