Chantilly High School has presented a funny, family-friendly' children's show named as 'Little Red Riding Hood & the Power Mutants.' The show was written by the former, longtime theater director of Chantilly High School, Ed Monk. The show was presented on Friday, May 10, at 7 p.m.; Saturday, May 11, at 2 and 7 p.m.; and Sunday, May 12, at 2 p.m. Tickets for the show cost $5.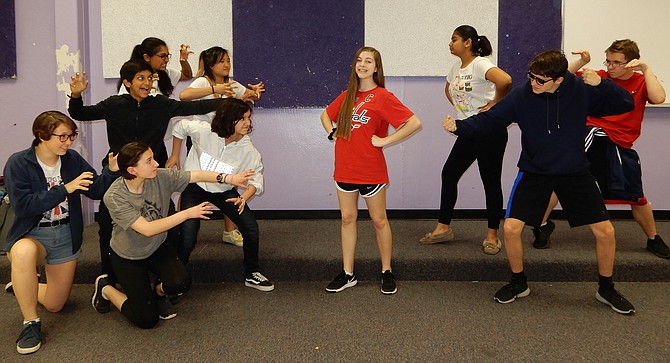 According to Centre View, "In the story, a grandma who's lost all her money on lottery tickets is hungry. So her daughter, a TV anchorwoman, calls Little Red, a caterer, to bring her mother some food. But on the way, Little Red is met by wolves and rescued by Power Mutants – The Burper, Nerf Man and Rubber Chicken Girl – who have weird and unhelpful special powers. Meanwhile, hunters chase the wolves, while rangers chase the hunters."
Guest Director Ryan Sellers said about the cast, "They're such smart, adept and theater-aware students that rehearsals are moving at a brisk pace. Their comic timing almost needs no refining, at all. It's so natural that I can talk to them about techniques, instead, and that's a gift."
As per Centre View, "The cast and crew number more than 40, and scenes take place in Grandma's house, a news station, and the forest. And the costumes included fur for the wolves, plus bright, Superhero-type costumes with eye masks and gloves for the Power Mutants."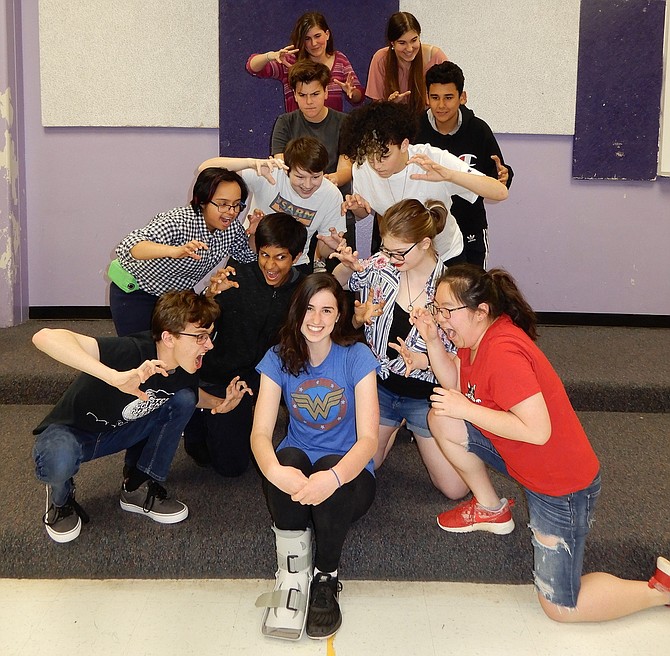 Freshman Alyssa Dausch portrayed Little Red. Her classmate Julien DaSilva played Earl, a hillbilly farmer. Portraying Killer, one of the wolves, was sophomore Griffin Williams. Freshman Owen Chambers played a Power Mutant called The Burper. Aidan Ramee and Anna Anderson portrayed Nerf Man and Rubber Chicken Girl, respectively.
Properties in Chantilly
See more in Chantilly