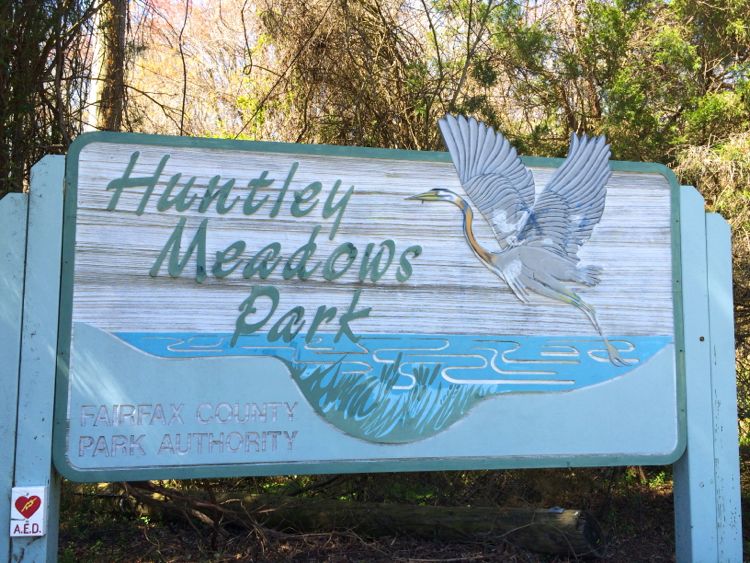 Huntley Meadows Park, the largest park operated by the Fairfax County Park Authority is located in the Hybla Valley area of Fairfax County, Virginia, south of the city of Alexandria. Huntley Meadows Park is a well managed 1500 acre wetland in Fairfax County. Twenty years ago beavers dammed a small creek flowing through some forested land donated by the US to Fairfax County. The pond they created attracted wildfowl, turtles, snakes, and the like. Fairfax built a boardwalk and visitor center and the park became quite popular. Over the years silt from developments in the area filled up the wetlands and much of the fauna departed. Last year a major restoration of the park was completed and the results are fantastic. Wildfowl and beavers are back in droves and are easy to watch.
There are two entrances to the park: the one off of Lockheed Blvd. leads to the Visitor Center which has educational displays, guide maps, and helpful staff. From there one follows a short trail to the boardwalk around the central wetland and an observation platform to get a higher view. The other entrance off N. Kings Highway leads to Hike/Bike trail that goes to the other side of the central wetland and has a side loop to a forest pond. Leashed dogs are permitted on the Hike/Bike train but not on the boardwalk.
It's a great place to stroll anytime, but to see the beavers and birds dawn is best; turtles, snakes, and dragonflies are around all day.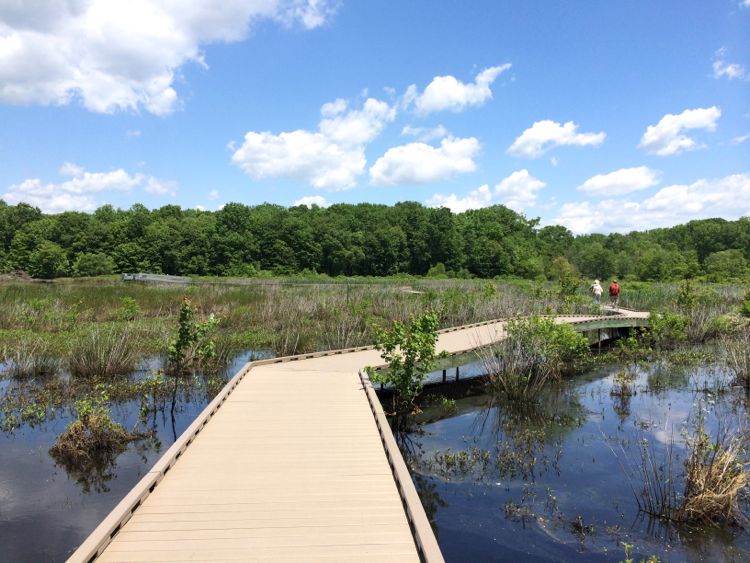 This wetlands park offers easy-to-walk, level, and wide paths and boardwalks that wend their way around the park property. I was there in the spring when birds were very active and doing a lot of singing. There are paths for hiking and biking. There is an interpretive trail with markers to point out the environmental highlights. I saw, and photographed, a tremendous variety of birds, as well as turtles and frogs. Although there were no beavers to be seen, their handiwork was abundantly evident.
The visitor center has restrooms and maps. There are a few items for sale but not really a full-fledged gift shop.
While there is no entrance fee to the Huntley Meadowlark Park, it is nice to leave a donation in the kiosk near the parking area.
Properties in Hybla Valley
See more in Hybla Valley