When it's time to sell your house, townhouse or condo here are a few simple tips for realtors and home sellers alike.
Turn on your heart light.
Turn on the excitement by turning on all your lights – both inside and outside. Whether you are showing your home in the evening or in the day, lights add color and warmth. Prospective owners feel welcome in spaces that are bright and airy.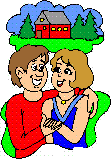 Don't crowd your buyers.
Potential buyers often feel like intruders when they enter your home. Rather than giving  your house the attention it deserves, prospects are likely to hurry through. When the  homeowners are present people often feel uncomfortable looking in closets and laundry rooms an other private areas. Additionally, rooms filled with people give the impression that the space is small.
I love pets … but not your pet.
Dogs and cats are great companions, but not when you're showing your home. Pets have a talent for getting underfoot. Some prospects are allergic to some animals. Sadly, many people love their pets, but they don't like your pet. It's in your best interest to keep the animals outside or out of the way of potential buyers.
Don't create distractions
Rock-and-roll will never die. But it might kill a real estate transaction. Most of us love music, but not all of us love your music. When it's time to show your home, it's time to turn down the music. Turn off your TV because the last thing you want is for one of your buyers to watch the game while his wife falls in love with your house.
Give a wide berth.
A smiling seller is a welcome site, but a pesky seller will chase a home buyer away. It's important to be friendly but avoid being conversational. Anything you say could be construed to imply a warranty or could cost you thousands in negotiations.
Put things in perspective.
Some buyers will point out shortcomings or flaws in the property. It's best not to respond orally to these challenges. Utterances like these are seldom personal in this context. So, never take offense. Understand that these statements might be an indication of the buyer's ignorance, but sometimes the buyer attempting to frame negotiations with these statements. To engage the comment is to agree with the premise of the utterance.
See more in Bucknell Manor
For more information or to set up an appointment call Julie at
(703)765-0300
.